There are times when you want to wear something nice but don't want to overdo yourself. A simple dress can do that, and it's easy to wear since it's one article of clothing. You don't need to mix and match several items anymore, especially if you're in a hurry. All you need is to accessorize, and you're done. Well, another type of dress that you'll love are summer dresses. These are perfect for summers when you want to look fashionable without suffering from the sweltering heat and humidity. But if you want to take summer dresses up a notch, check out our tips below.
Light & Airy Fabrics is the Best
When dressing up for the summer, you need to look for light fabrics. It will give you a more comfortable feeling while you're out and about. Furthermore, make sure to consider fabrics that are airy where the wind can easily caress your body, especially when it's hot. You don't want to wear a dress made with materials that absorb heat since they won't be considered summer dresses anymore. Choose summer dresses made with cotton or linen. You must be choosy when it comes to looking for a summer dress to ensure that you're comfortable all the time.
Find a Comfortable Fit
Another thing you have to consider when choosing a summer dress is the fit. If the weather is hot and you want to wear something that won't restrict your movements, choose a summer dress that's not too tight. Of course, you also don't want to wear dresses that are too loose. The best way is to try on different sizes first and see how you feel about them. If it feels good the moment you wear them, then you have found the right one. You should also look at how it fits on you to ensure that you look good in it.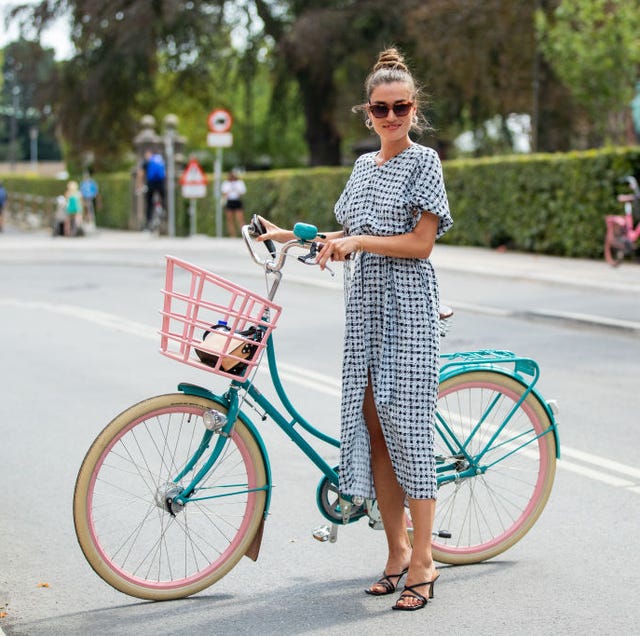 Consider Dresses with a Flattering Length
Summer dresses come in many different lengths. Some dresses are short, which are above the knee. On the other hand, you can also find dresses that are just knee-length. If you want a longer one, then choose a mini summer dress. But finding the proper length for you is important because it's also important to wear a summer dress with a flattering length. You don't want something too short or too long. For instance, shorter girls should wear shorter dresses while taller girls should go for dresses that are a bit longer for a more glamorous look.
Choose a Style that Suits You the Most
Comfort is not the only factor when choosing a summer dress. You should also go for a style that suits you the most. There are summer dresses that have short sleeves, while you can also find ones that have sleeves. You can also go for summer dresses with a v-line, which is flattering for those who want to look like they have longer necks. But it can be overwhelming at times, especially if there are tons of styles to choose from. But what matters is that you feel good while wearing them.